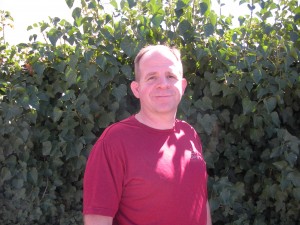 I can't say or share enough good words about The Paradigm Realty Group, Inc., and their exceptional Real Estate Consultant, Ajeenah Crittendon with the great customer service she provided to me and my new wife.
Recently married, and being a former policeman I am normally leery of trying someone new when it comes to our money, but my wife recommended, Ajeenah Crittendon and The Paradigm Realty Group, Inc.
I can say without a doubt that I am very glad we decided to go with TPRG, Inc. and Ajeenah. She is exceptionally competent, and knowledgeable about the 'Real Estate Industry', and does an awesome job of making it happen!
For instance, during the sale of our house, we knew
that the Buyer and her Realtor were very aggressive, pushy, and problematic individuals.
However, Ajeenah single-handedly dealt with several unnecessary issues, including extending our sale window from 30 days to 45 days to close escrow.
She shared with us her expertise on the 'benefits' of why we needed to do a 'Pre-Listing Inspection'. She even guided us through the home inspection process, the repair items that she recommended we address, so that those items would not be an issue during our escrow.
TPRG, Inc., and Ajeenah also provided guidance on the staging of the home, and many other issues that I was unaware we needed to addressed so that we could experience a smooth as possible, 'close of escrow'.
She even surprised us with recommending a fantastic 'moving company' that arrived at our home on time; assisted us with packing, the loading of our belongings, along with on-time delivery of our furnishing to our new location, as well as providing us with TPRG, Inc. Moving Discount!
I was able to stay focused on my work obligations while Ajeenah did hers with making our selling experience a pleasant, stress-free experience for me and my wife with a FULL PRICE OFFER!!